Advanced 196 Horsepower
The self-developed 4 in 1 Controller, equipped with our 1000CC liquid cooled, Parallel twin cylinder, 4-stroke, 8 valve, DOHC,delivers maximum electric motor power at 196 HP and 250N·m of instantaneous torque.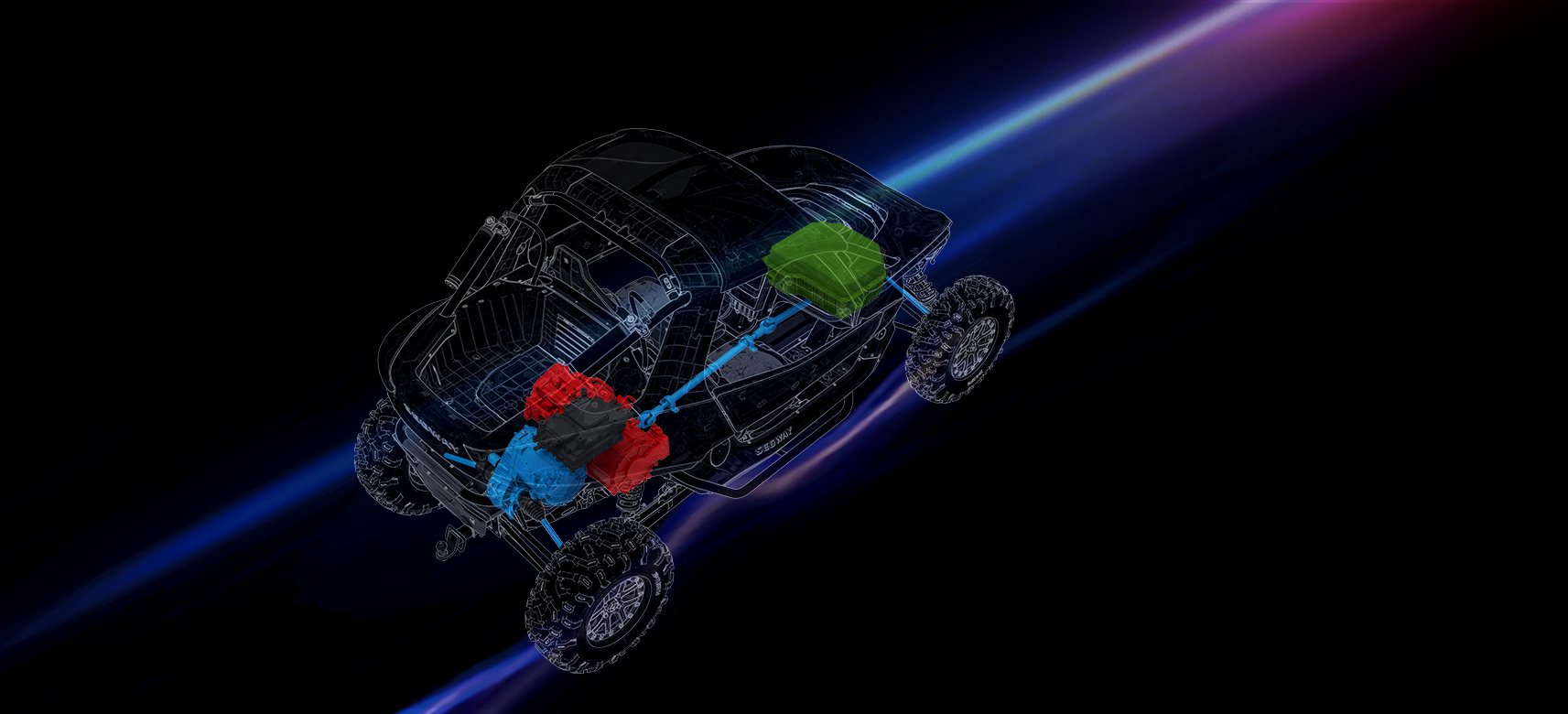 Range Extender EV Mode
The Range Extender will work full time to support the Electric Motor. In S gear, the peak power of the electric motor can reach 144kw. In D gear, the maximum power of the electric motor is limited to 100kw.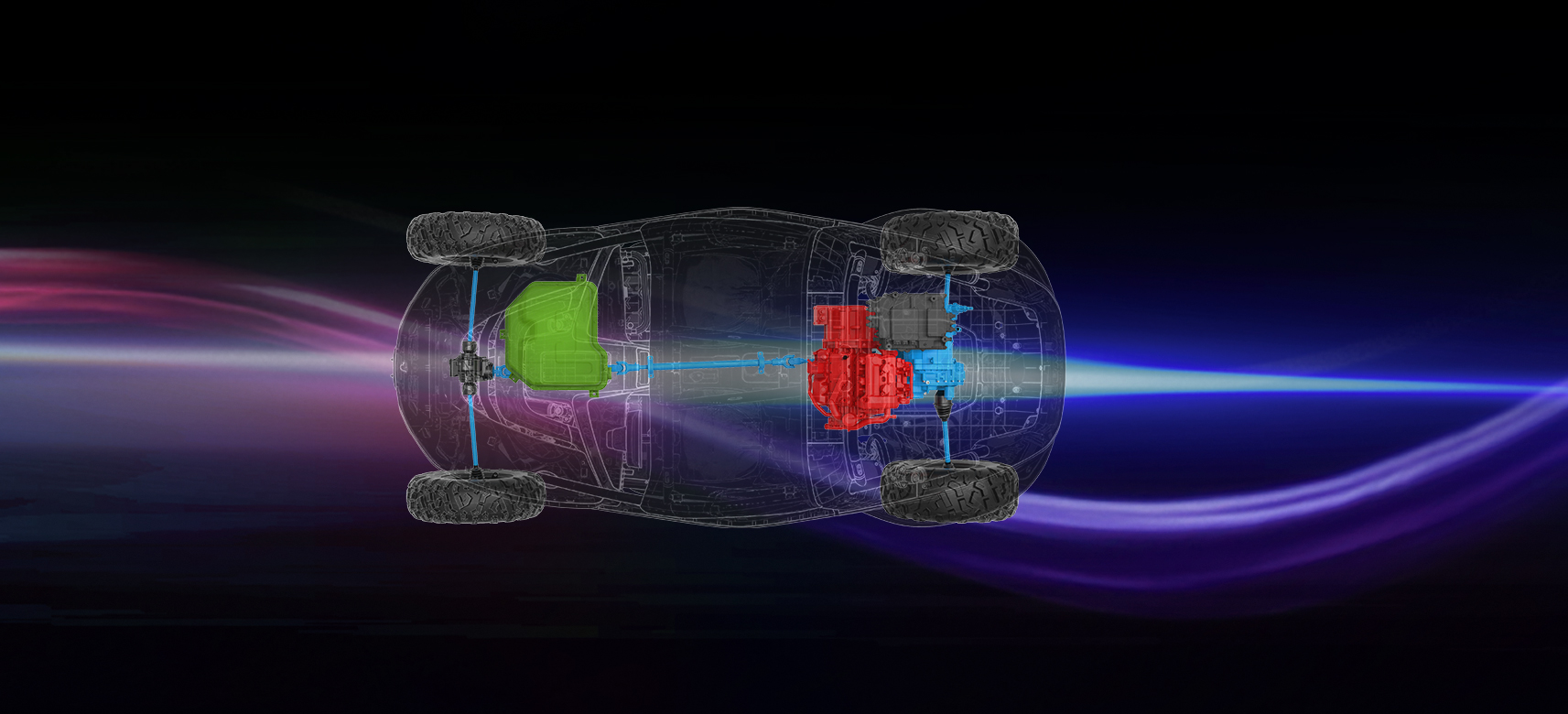 Pure EV Mode
EV Mode solves the noise problem associated with Powersports recreation. It can only work when the battery power is higher than 50%. Otherwise, RE will automatically resume.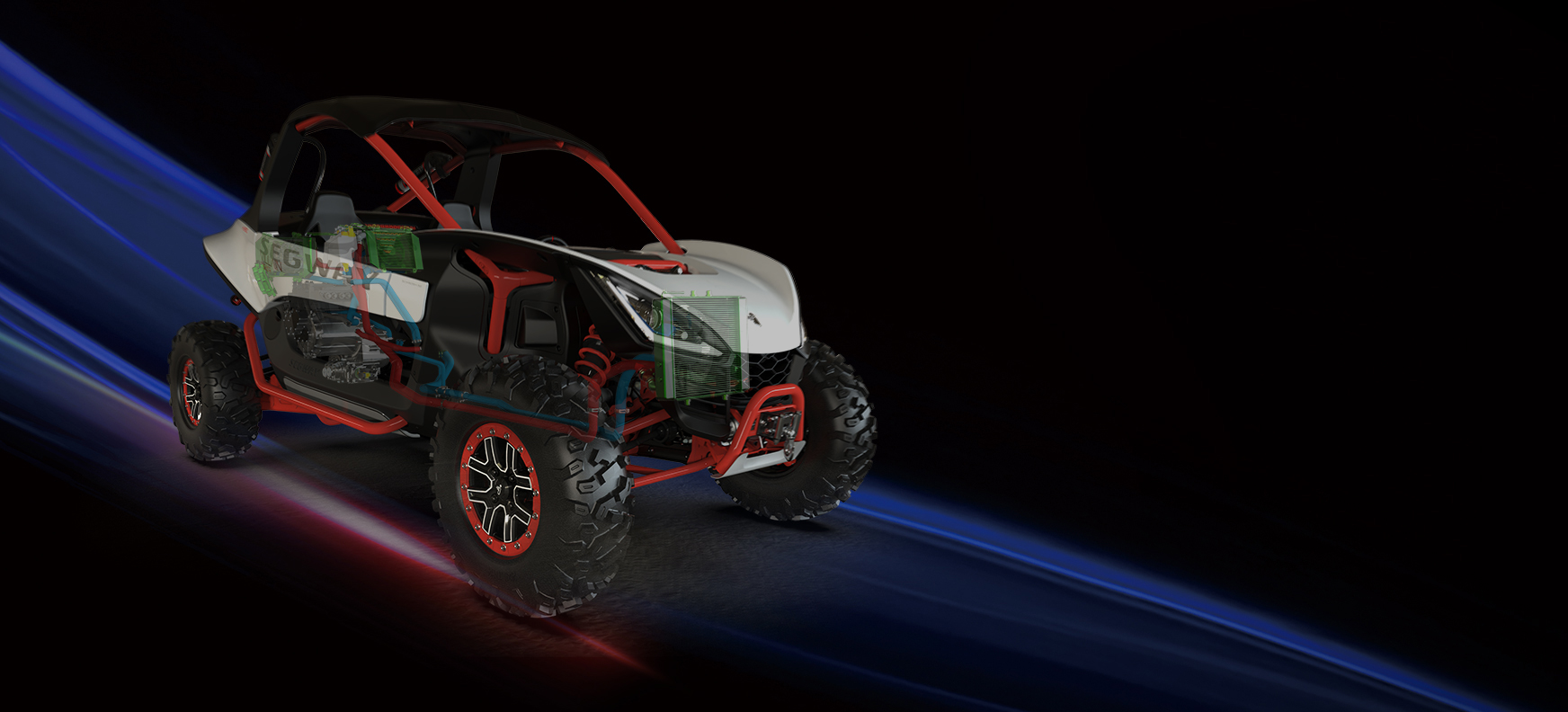 Triple Cooling Systems
Villain features an Independent cooling system for both the engine and electric drive motor. Our double oil column piston cooling system and water oil heat exchange system provides the highest cooling performance whether you hit the trail in Death Valley or the beaches of Baja.